Product Description
Popular 1000w red blue white ir uv led grow light for indoor plants 600W 1200W 1500W 1800W 2000W Grow Lights.
Advantages:
-Higher PAR Value and Energy Saving—Indoor Garden Light 1000W withUnique 90 degree optical lens and Epileds 10w chips design bring higher PAR value and Lumen output than others. Effectively reduce light loss and ensure the utilization of light up to 98%. That makes this growing light achieved the balance between efficient utilization and energy-saving. With it, you can grow delicate tropicals that will bloom year-round, as well as letting you harvest easy-to-grow vegetables and herbs in the coldest winter day.
-Unique LED Bead and Zener Design—This Plant Lamp adopted led bead and zener design instead of the reflector to ensure if one led out won't affect others' leds. just consumes about 135w power, the electricity is 0.135kW·h per hour. And test result shows that the plastic reflector surface can not stand the temperature over 70 degrees and will burn out like melt. That is why WY Grow Lamp use led bead/zener and always insist on it. We hope growing will be more safely and eco-friendly.

Recommended lighting time and height:
Seedling Stage: 16-18 hours on, 36-59in
Vegetative Stage: 12-16 hours on, 18-36in
Flowering Stage: 10-12 hours on, 12-18in
The Led Plant Lights lighting time and height can be adjusted according to the specific plants and actual situation.
Package include:


1 x 1000W Grow Lights
1 x Free hanging kit
1 x Free Power Cord Worldwide Power Cord (US, EU,UK, AU,JP)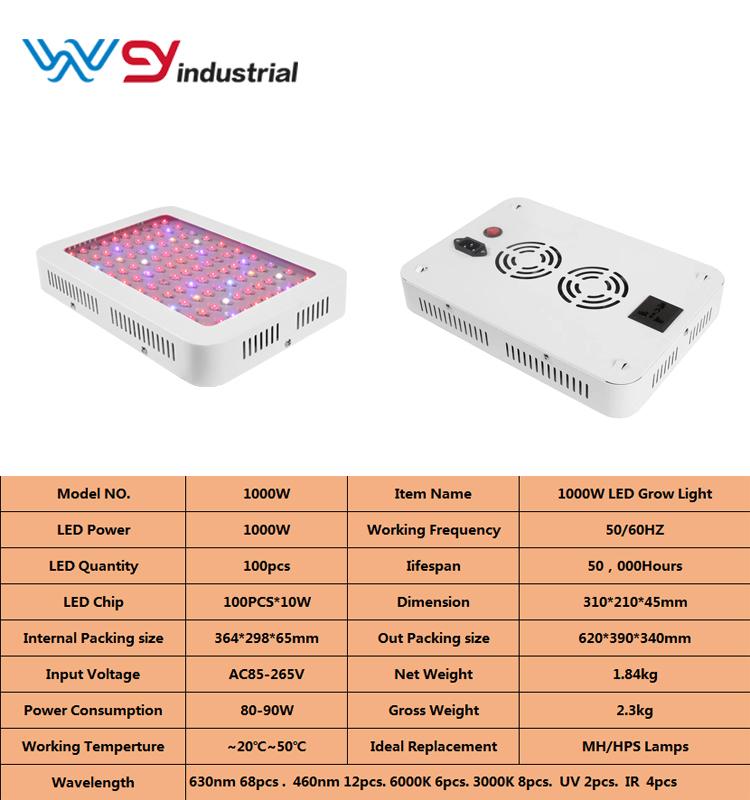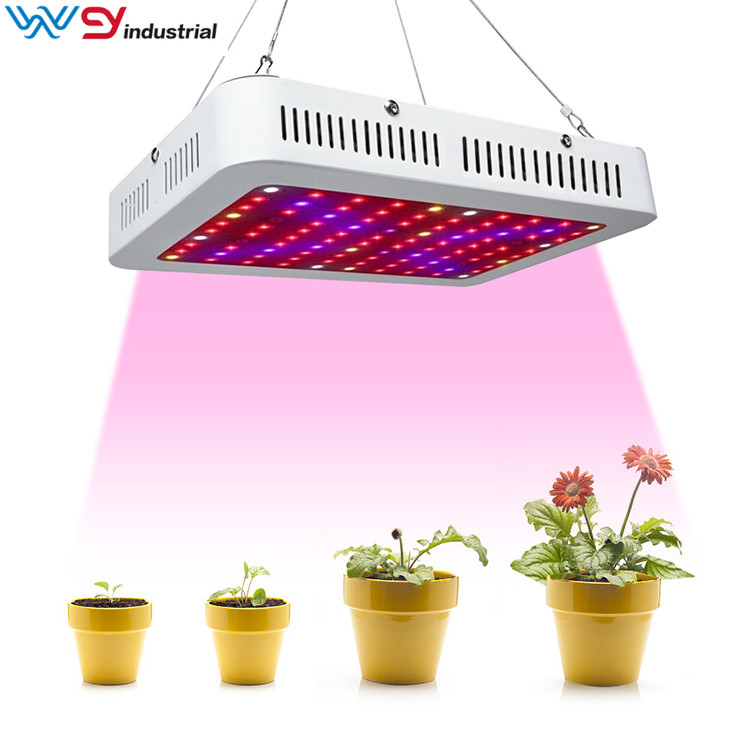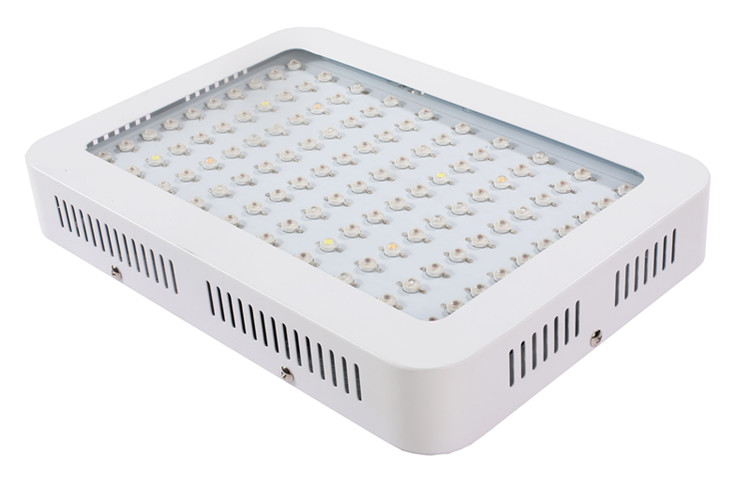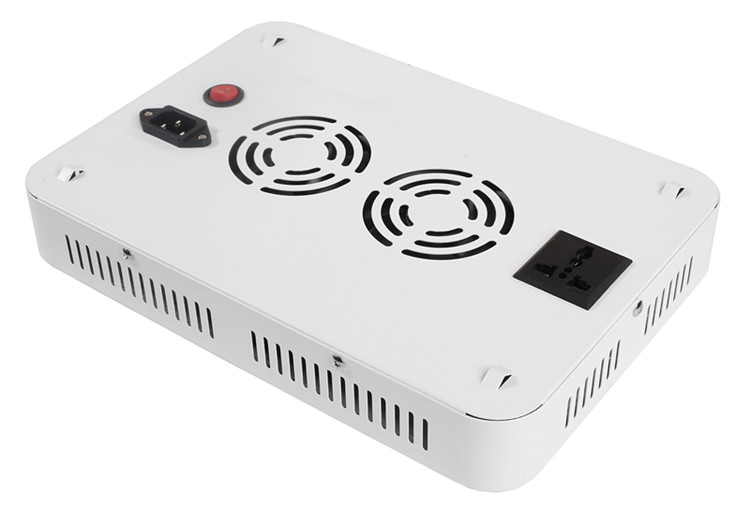 Application:
A customers from thailand, he use it for herbs growth, works very well.
He order from us again and again.
We are the Best Grow Lights manufacturers.
Led Plant Grow Light 1000W works well, if you wanna more qty, we can give you much discount, because we are manufacturers.